Grab a seat and enjoy our Irish-inspired appetizers and entrees, including comfort food and pub fare classics like Shepherd's Pie, Fish & Chips and much more. Whether you're joining us for lunch or dinner, there's something on the menu for everyone!
Due to changes in our hours and service we are currently offering a reduced menu.
Lunch & Dinner
Appetizers
Irish Nachos   
Thinly sliced potato crisps layered with melted cheddar and mozzarella cheese. Served with salsa & sour cream. Add chicken $5
Blue Cheese Nachos $20
Thinly sliced potato crisps topped with house-made blue cheese sauce crumbled blue cheese and green onions with a drizzle of spicy Buffalo hot sauce.   Add chicken $5
Doc's Original Poutine $11
Hand-cut fries topped with cheese curds, bacon and our house-made Doc's gravy, sprinkled with green onion.
Doc's Chicken Strips $15
Tender strips of seasoned, marinated chicken, breaded. Served with hand-cut fries and plum sauce.
Cauliflower Wings  $14
A pound of crispy cauliflower bites, either Buffalo style or with Doc's dry rub. Served with celery and carrot sticks & house-made blue cheese.
Chicken Wings $15
A pound of crispy wings your choice of buffalo, Doc's dry rub or honey garlic. Served with celery, carrots & house made blue cheese.
Boxty Fries $9
Crispy deep fried strips of boxty pancake, served with a nippy cheese sauce.

Bread
Garlic Bread  $10
Freshly baked bread loaf infused with garlic.
Add cheese for $2
Jumbo Pretzel   $9
A jumbo soft pretzel salted with a side of both Guinness aioli & nippy cheddar sauce.

Soup
Chicken Wing Chowder 
A hearty chicken chowder made with the distinct flavour of Buffalo chicken wings, topped with crumbled blue cheese.

Sides
Caesar Salad $6
Mixed Green Salad $5
Baby Red Mashed Potatoes  $4
Seasoned Vegetables $4
Rice Pilaf $4
Onion Rings $7 
Sweet Potato Fries $7
Hand-Cut Fries $5
Potato Crisps $5
Sautéed Mushrooms $4
Baked Beans $3
Doc's Gravy $2
Coleslaw $3
Extra Sauce or Dip $1
Celebrate with us!
A pub is a perfect place to gather with friends and family. Doc's is available for parties, corporate events, showers, celebrations of life and more.
Ask a Manager for details!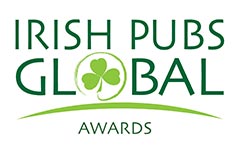 Voted
TOP 10 IRISH PUBS IN NORTH AMERICA 2017, 2018 & 2019
Doc Magilligan's
BEST IRISH PUB CHEF IN NORTH AMERICA 2017 & 2019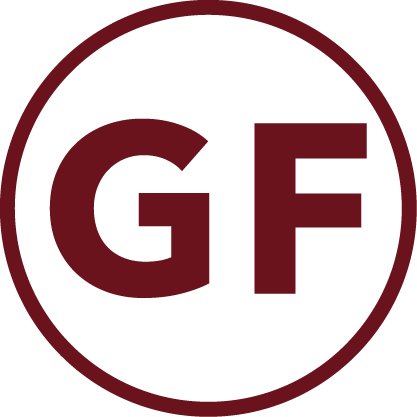 Gluten-Free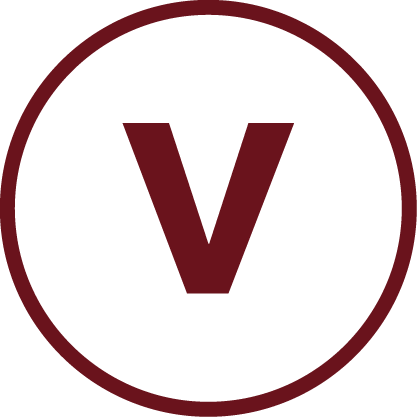 Vegetarian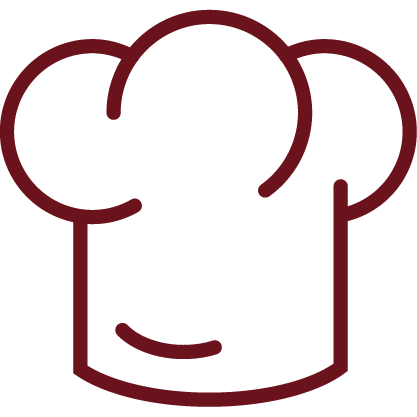 Staff Favourite
Subject to a $2 plate sharing fee. Plus applicable taxes. A gratuity of 18% will be added to groups of 8 or more. Some items may contain or may have come into contact with nuts. Please ask your server.
Boxty
Boxty is a traditional Irish pancake recipe using a blend of mashed potatoes and shredded potato, simply seasoned with salt and pepper. Traditionally, the boxty is stone-baked in front of a turf fire to produce and unusual but classic way of wrapping delicious ingredients. At Doc Magilligan's, we, unfortunately, don't have the turf fire but we've certainly taken this time honoured recipe to a new and delicious height.
Reuben Boxty $16
Corned beef, sauerkraut, and Swiss cheese drizzled with honey dijon. Served with a side of fries or salad.
Steak & Mushroom Boxty $16
Braised beef with button mushrooms, drizzled with our house-made blue cheese dressing. Served with a side of hand-cut fries or salad.
Chicken Curry Boxty  $16
Our house-made Madras chicken curry, drizzled with fresh yogurt. Served with a side of fries or salad.
Sandwiches
Our sandwiches are served with a choice of hand-cut fries, thinly sliced potato crisps, or salad.
Add sweet potato fries or house-made boxty fries add $2  Gluten-free bun add $1
Corned Beef Melt $16
Our house-made corned beef, grilled and served on rye bread with caramelized onions and melted Swiss with a honey mustard finish.
Banshee Beef Sandwich $16
House roasted AAA Angus inside round roast beef shaved warm on a fresh panini bun with sautéed onions and mushrooms with horseradish aioli and delicious au jus on the side for dipping.
Chicken Caesar Wrap $16
Romaine lettuce, chicken, bacon bits & caesar dressing, rolled in a wrap.
Buffalo Chicken Wrap $16
Crispy chicken fingers tossed in buffalo sauce, with lettuce and mozzarella cheese, rolled in a wrap.
Philly Cheese Steak Wrap $16
Shaved Philly steak with onions, peppers and cheddar cheese, rolled up in a wrap. 
Burgers
Doc's Burger $16
Two 3.5 oz beef patties grilled to perfection on our signature roll, served with crisp lettuce and tomato.
The Connaught Burger  $18
Two 3.5 oz beef patties grilled to perfection and topped with Bushmills Irish Whiskey sauteed mushrooms, Swiss cheese, crispy onion straws & sun-dried tomato aioli.
Guinness Burger $19
Two 3.5 oz beef patties with Irish rasher, Guinness cheddar, onion rings, arugula & Guinness aioli - served with boxty fries.
Traditional
Magilligan's Fish & Chips 
Fresh blue cod fillets dipped in our house blend Harp lager batter and fried until crispy outside and tender on the inside. Served with fries and tartar sauce.
Add a second piece $5
Madras Chicken Curry  $17
Yes, it's a traditional Irish Dish! Marinated chicken and fresh vegetables simmered in a Madras curry sauce and served over rice with a dollop of yogurt. Mango chutney and Irish soda bread on the side.
Steak & Mushroom Pie $17
A traditional braised steak & mushroom pie served in a flaky crust with fries or a side salad.
Fisherman's Pie 
Cod, shrimp, scallops and mushrooms placed in a leek & dill cream sauce, topped with house-made mashed potatoes and cheddar cheese, baked until golden brown and served with house salad.
Shepherd's Pie  $17
A savoury and traditional balanced blend of ground beef and ground lamb with carrots, celery, onion and peas, crowned with baby red mashed potatoes, served with fresh vegetables.
Bangers & Mash $16
Doc's own grilled sausages served on creamy baby red mashed potatoes, smothered with Doc's own gravy and a side of baked beans.
Taste of Ireland $18
A delicious sampler selection of our traditional fare - Shepherd's Pie, Madras Chicken Curry and Steak & Mushroom Pie, served with grilled Irish soda bread.
Baby Back Ribs 
Whiskey & spice rubbed Baby Back Ribs served with house BBQ sauce, accompanied by beans, coleslaw & fries.
Full rack for $27 
New York Sirloin $30 
10 oz center cut striploin steak, grilled to your liking, served with baby red mashed potatoes and seasoned vegetables.
Crabby Mac n' Cheese $16
Penne pasta with leek sauce and cheddar cheese, tossed with flaky crab meat.
Salad
Add chicken for $5 
Classic Caesar Salad  $13
Crisp Romaine lettuce tossed in our creamy caesar dressing, topped with house-made garlic croutons, crispy bacon, and parmesan cheese. (Gluten free without croutons)
Emerald Greens Salad $11
House salad greens with grape tomatoes, cucumbers, shredded carrot, and red cabbage. Served with our signature house white balsamic dressing. 
Greek Salad $15
Crisp red onion, black olives, tomatoes, cucumbers, feta & Greek dressing on a Romaine boat.

House Made Dressings available;
White Balsamic, Basil Pesto, Cider Vinaigrette, Black Pepper & Parmesan Vinaigrette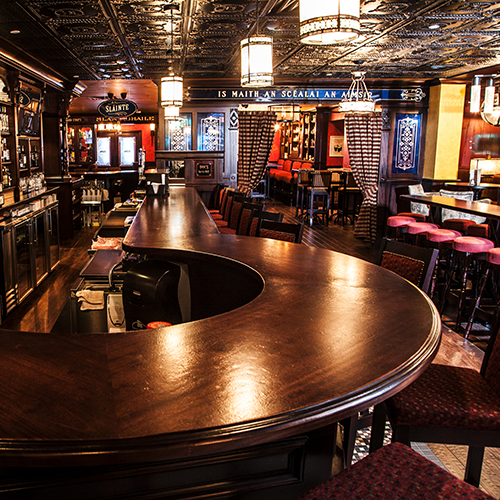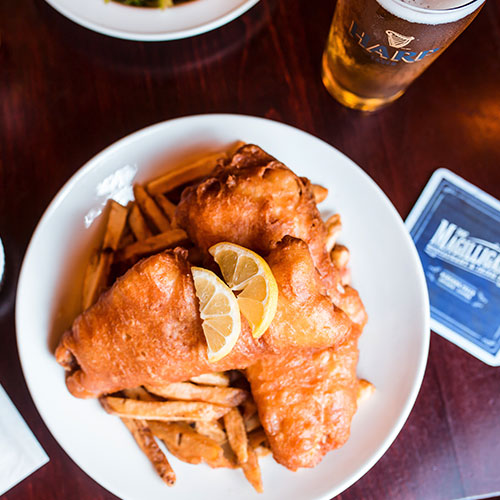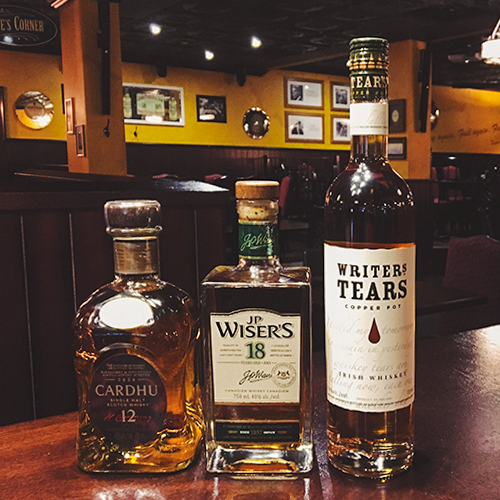 Doc Magilligan's was voted one of the top ten Irish Pubs in North America by the Irish Pubs Global Awards.
No trip to a pub would be complete without some delicious comfort food, and that's exactly what you'll find at Niagara's most authentic Irish pub and restaurant.
We have over 20 draught taps featuring Irish, domestic and local beers, Niagara's largest whiskey selection and handcrafted cocktails.
There are currently no posts available. Please check back.