We're proud to offer a wide selection of beer, including over 20 different draught beers and a variety of bottles and cans. Enjoy a perfectly poured pint of Guinness, or something from our rotating selection of Ontario and local Niagara craft beers.
Draught Beer
Guinness
Kilkenny
Irish Harp
Smithwicks
Hop House 13
Coors Light
Coors Banquet
Creemore Springs
Brimstone Sinister Minister
Oast House Barn Raiser
Strongbow Cider
Belgian Moon
Landshark Lager
Thornbury
Michalobe Ultra
Seasonal
Bottles
Budweiser
Bud Light
Canadian
Coors Light
Coors Banquet
Flying Monkeys
Heineken
Innis & Gunn
Kronenbourg Blanc
O.V.
Stella Artois
Landshark
Waterloo Dark
Waterloo Radler
Somersby Cider
Flights
Create Your Own
Four 5oz Glasses From Our Draught
Irish
Family of Beers
Guinness
Irish Harp
Kilkenny
Smithwicks
Craft
Ontario
Brimstone
Creemore Springs
Oast House
Flying Monkeys

We feature many other beers, including domestic, import and craft.
Ask your server about our seasonal tap selections.
Lager
Clean Taste
Easy Drinking
Crisp Flavour
Ale
Medium Body
Light Hops
Malt Flavour
Stout
Soft & Creamy
Chocolate &
Coffee Flavour
IPA
Very Hoppy
More Bitter
Crisp Flavour
Wheat
Light in Flavour
Effervescent
Cloudy & Fruity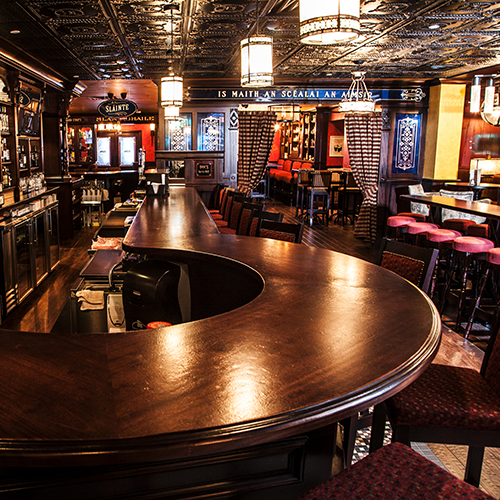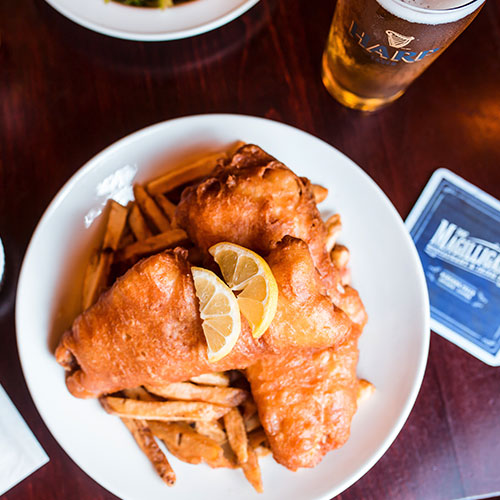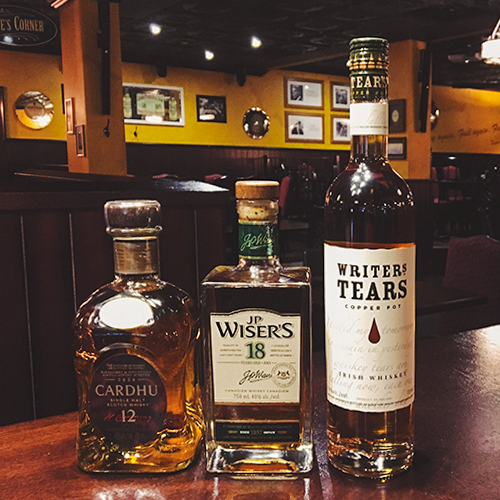 Doc Magilligan's was voted one of the top ten Irish Pubs in North America by the Irish Pubs Global Awards.
No trip to a pub would be complete without some delicious comfort food, and that's exactly what you'll find at Niagara's most authentic Irish pub and restaurant.
We have over 20 draught taps featuring Irish, domestic and local beers, Niagara's largest whiskey selection and handcrafted cocktails.
There are currently no posts available. Please check back.