Doc Magilligan's is proud to offer Niagara's largest whiskey selection, with over 100 different bottles from Ireland, Scotland, Canada and the United States. Enjoy neat, or on the rock and ask your server about the perks of joining our Doc's Whiskey Club!
Irish
2 Gingers Irish Whiskey
Bushmills
Bushmills Black
Connemara
Glendalough 13 Year Single Malt
Glendalough 7 Year Single Malt
Green Spot
Irish Mist
Jameson
Jameson Caskmates Irish Whiskey
Jameson Reserve
Kilbeggan Irish Whiskey
Lord Lieutenant Kinahan's 10 Year Single Malt
Lord Lieutenant Kinahan's Small Batch
Midleton Very Rare Irish Whiskey
Powers Gold Irish Whiskey
Powers Signature Irish Whiskey
Redbreast
Redbreast 15 Year Irish Whiskey
Redbreast 21 Year Irish Whiskey
Teeling Single Malt Irish Whiskey
Tullamore Dew
Tyroconnell
Writers Tears
Writers Tears Red Head Single Malt
Yellow Spot Irish Whiskey
Canadian
1910 Canadian Rye Whisky
Barrelling Annie's Canadian Whisky
Collingwood
Canadian Club
Canadian Club 20 Year
Canadian Rockies 21 Year
Caribou Crossing Single Barrel Canadian Whisky
Crown Royal
Crown Royal Apple
Crown Royal Black
Crown Royal Northern Harvest
Crown Royal Maple
Crown Royal Vanilla
Dillon's White Rye
Fireball Whiskey
Forty Creek
Forty Creek Heritage
Glen Breton Rare Canadian Single Malt Whisky
Gooderham & Worts Canadian Whisky
High River Canadian Whisky
J.P. Wisers 18 Year
J.P. Wiser's Legacy Canadian Whisky
Lot No. 40 Single Copper Pot Still Canadian Whisky
Niagara Falls Craft Distillers Maple Whiskey
Ninety Canadian Rye Whisky 20 Year
Pike Creek Double Barreled Canadian Whisky
Seagrams VO
Wayne Gretzky Red Cask
Single Malt Scotch
Aberlour A'Bunadh Scotch Whisky
Bowmore 12 Year
Cardhu
Cragganmore
Dalwhinnie 15 Year
Glenfiddich
Glenkinchie 12 Year
Glenlivet 12 Year
Glenmorangie
Glenrothes Select Reserve Single Malt Scotch Whisky
Highland Park 10 Year
Islay Mist Scotch 8 Year Scotch Whisky
Jura Superstition Single Malt Scotch Whisky
Lagavulin 16 Year
Laphroaig 10 Year
Macallan
Mortlach Rare Old Scotch Whisky
Oban 14 Year
Old Pulteney Navigator Single Malt Scotch Whisky
Talisker 10 Year
Scotch Blends
Black Bottle Blended Scotch Whisky
Chivas 12 Year
Cutty Sark Scotch Whisky
Dewars
J.B. Rare
Johnnie Walker Blue
Johnnie Walker Gold Reserve
Johnnie Walker Green Label
Johnnie Walker Triple Grain American Oak
Johnny Walker Black
Johnny Walker Red
Johnny Walker Red Rye Finish
Johnny Walker Wine Cask Blend
Té Bheag Scotch Whisky
Teacher's Highland Cream Scotch Whisky
The Famous Grouse Scotch Whisky
The Feathery Blended Malt Scotch Whisky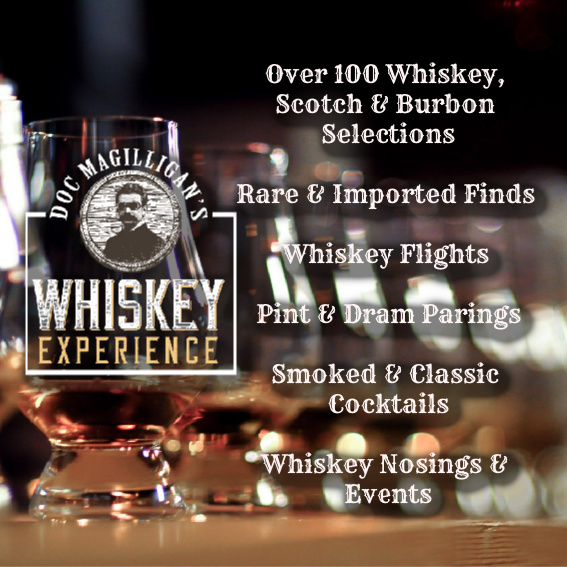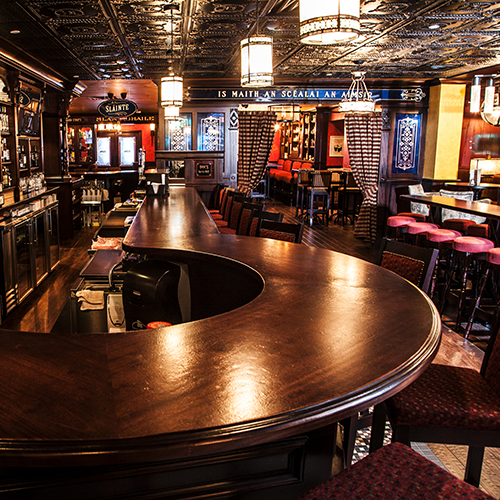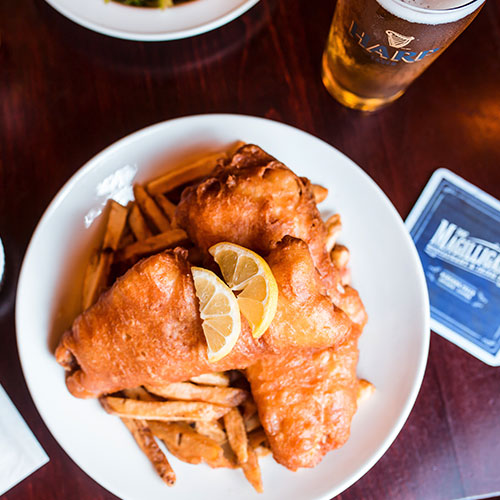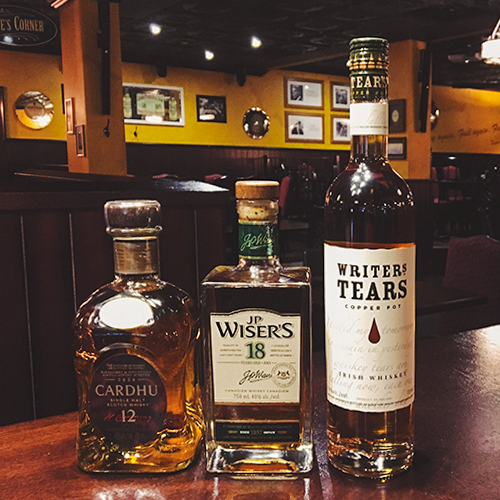 Doc Magilligan's was voted one of the top ten Irish Pubs in North America by the Irish Pubs Global Awards.
No trip to a pub would be complete without some delicious comfort food, and that's exactly what you'll find at Niagara's most authentic Irish pub and restaurant.
We have over 20 draught taps featuring Irish, domestic and local beers, Niagara's largest whiskey selection and handcrafted cocktails.
There are currently no posts available. Please check back.