Enjoy a pint and Niagara Falls' best live music, every Thursday through Saturday night at Doc's!
Upcoming Events

Forty Creek Whiskey Dinner

Join us as Forty Creek's brand ambassador Chris Thompson takes us on delicious journey tasting of SEVEN of their brands. The night starts with a Welcome Whiskey Cocktail, and is complete with a 4 course Whiskey inspired meal that will take on all the flavour profiles of our local Niagara award winning Whiskey purveyor

Start: 2019/02/21 06:00 am End: 2019/02/21 08:45 pm
LMT CONNECTION

The smooth sounds and jazzy beats & solid funk of LMT. First set is usually dinner crowd pleasing jazz music, but the night heats up with funk & blues. LMT is famous for bringing in some great guests performers - you never know what a night with LMT will bring.

Start: 2019/02/21 08:30 pm End: 2019/02/21 11:45 pm
O'Deadly's

From neighbourhood pubs to the Ireland Fund of Canada, The O'Deadlys have lit up the room, large or small, with anything from traditional Celtic tunes to contemporary hits everyone knows and loves. Ayron Mortley - guitar, vocals Lindsey O'Connell - accordion, tin whistle, harmonica​, vocals Olivier St-Maurice - fiddle, vocals Jim Bish - flute, saxophone, vocals Nigel Hebblewhite - bass guitar Kevin Quain - banjo, mandolin, accordion, vocals

Start: 2019/02/22 09:30 pm End: 2019/02/23 12:30 am
J.I.N. Start: 2019/02/23 09:30 pm End: 2019/02/23 11:45 pm
LMT CONNECTION Start: 2019/02/28 08:30 pm End: 2019/02/28 11:45 pm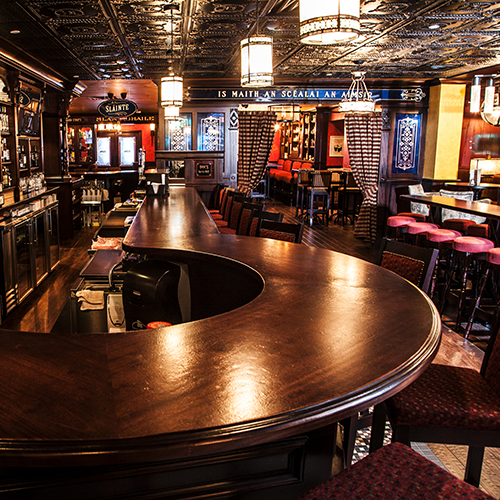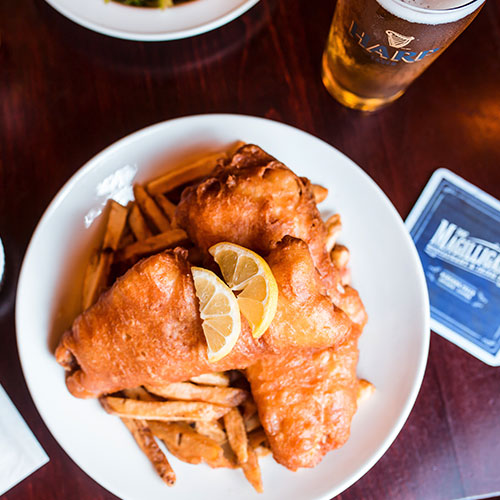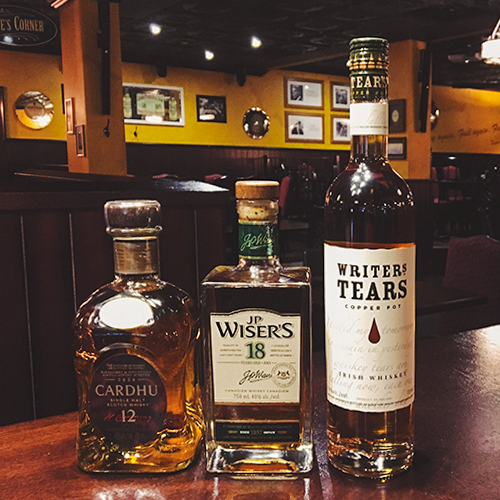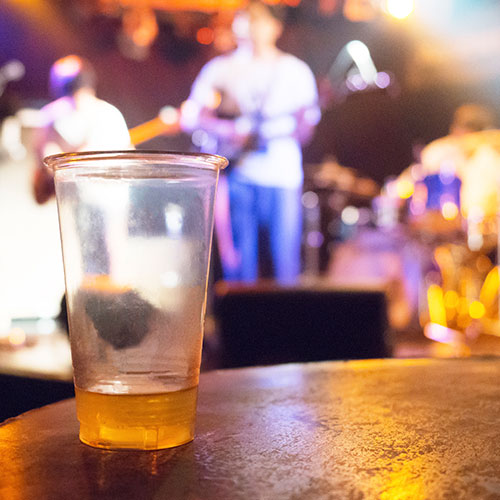 Doc Magilligan's was voted one of the top ten Irish Pubs in North America by the Irish Pubs Global Awards.
No trip to a pub would be complete without some delicious comfort food, and that's exactly what you'll find at Niagara's most authentic Irish pub and restaurant.
We have over 20 draught taps featuring Irish, domestic and local beers, Niagara's largest whiskey selection and handcrafted cocktails.