Craving a bite while you enjoy your evening drinks? That's where we come in!
Late Night Menu is Available Daily 10pm-12am

Irish Nachos $17
Thinly sliced potato crisps layered with melted cheddar and mozzarella cheese. Served with salsa and sour cream. 
Add chicken $5

Bleu Cheese Nachos $21
Thinly sliced potato crisps topped with house-made bleu cheese sauce crumbled bleu cheese, mozzarella and green onions with a drizzle of spicy Buffalo hot sauce. 
Add chicken $5

Doc's Original Poutine $12
French fries topped with cheese curds, bacon and our house made Doc's gravy, sprinkled with green onion.

Cauliflower Wings   $15
A pound of crispy cauliflower bites, either Buffalo style or with Doc's dry rub. Served with celery and carrot sticks and house made bleu cheese.

Chicken Wings   $16
A pound of crispy wings your choice of buffalo, Doc's dry rub or honey garlic. Served with celery, carrots and house made bleu cheese.

Garlic Bread   $11
Freshly baked bread loaf infused with garlic.
Add cheese for $2
Irish Spring Rolls  $12
Savory deep fried corned beef and cabbage in wonton wraps with honey mustard for dipping.

Doc's Burger $17
Our hand crafted 7oz beef patty grilled to perfection on a brioche bun, served with crisp lettuce and tomato. Served with fries or salad.

Doc's Chicken Strips $16
Tender strips of seasoned, marinated chicken, breaded. Served with fries and plum sauce.

Chicken Caesar Wrap $17
Romaine lettuce, chicken, bacon bits & caesar dressing, rolled in a wrap. Served with fries or salad.

Buffalo Chicken Wrap $17
Crispy chicken fingers tossed in buffalo sauce, with lettuce and mozzarella cheese, rolled in a wrap. Served with fries or salad.

Steak & Mushroom Boxty $17
Braised beef with button mushrooms, drizzled with our house-made blue cheese dressing. Served with a side of fries or salad.
Sides
Onion Rings $7 

Sweet Potato Fries $7

French Fries $5

Potato Crisps $5

Doc's Gravy $2

Coleslaw $3

Extra Sauce or Dip $1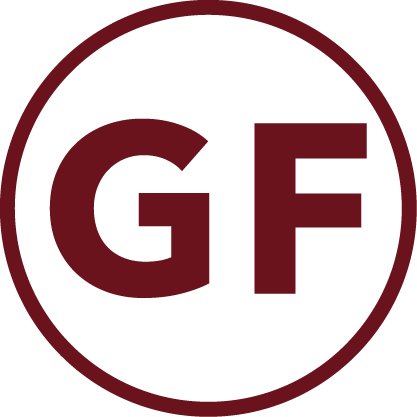 Gluten-Friendly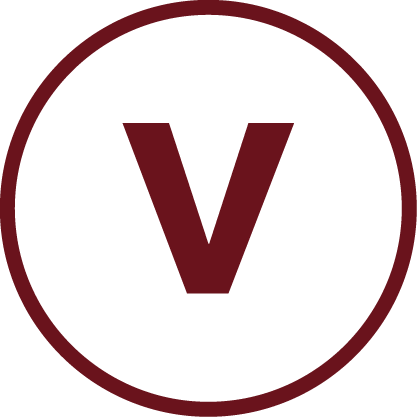 Vegetarian

 Plus applicable taxes. A gratuity of 18% will be added to groups of 8 or more. Some items may contain or may have come into contact with nuts. Please ask your server.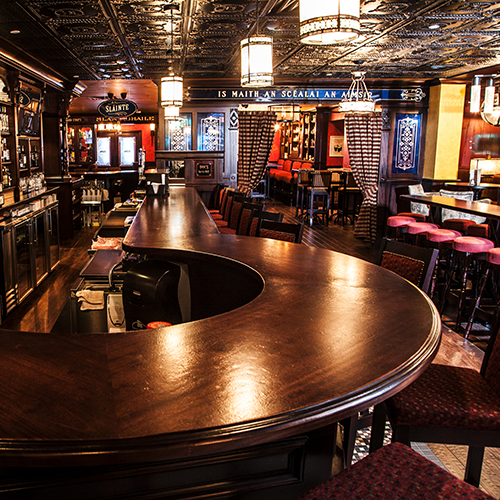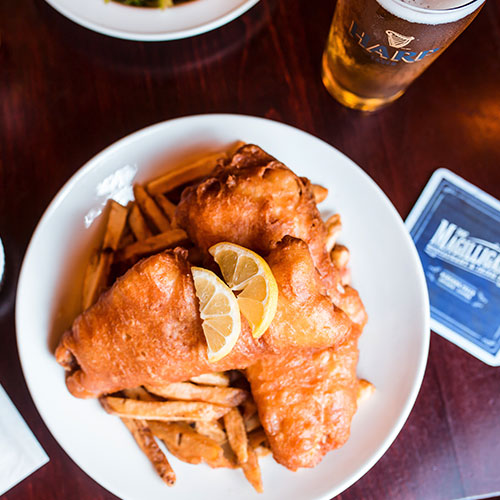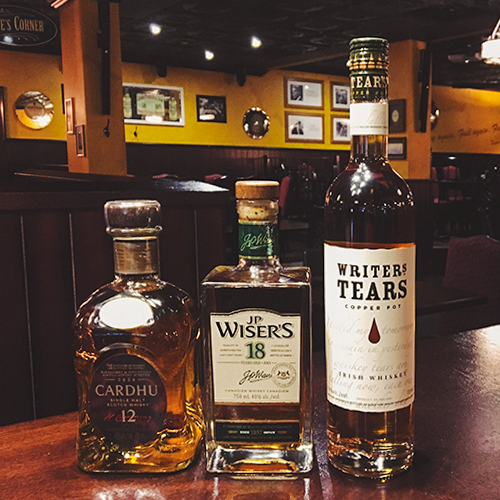 Doc Magilligan's was voted one of the top ten Irish Pubs in North America by the Irish Pubs Global Awards.
No trip to a pub would be complete without some delicious comfort food, and that's exactly what you'll find at Niagara's most authentic Irish pub and restaurant.
We have over 20 draught taps featuring Irish, domestic and local beers, Niagara's largest whiskey selection and handcrafted cocktails.
There are currently no posts available. Please check back.